Quick Strawberry Sangria Jam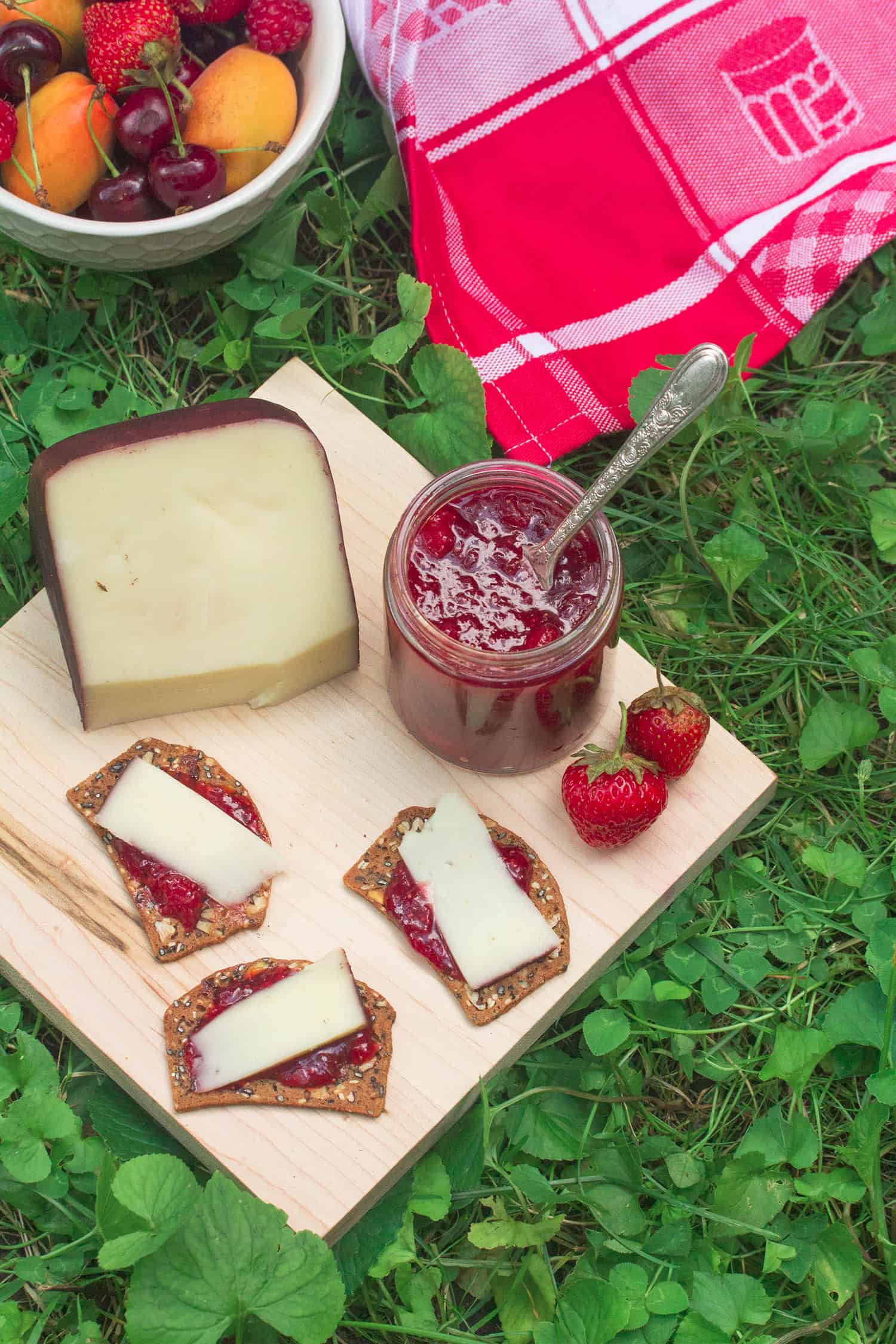 Author:
Isabelle Boucher (Crumb)
3 cups fresh strawberries, washed and roughly chopped
½ cup sugar
3 tbsp red wine
1 tbsp orange juice
1 tsp lemon juice
1 tsp orange liqueur, like Cointreau or Triple Sec (optional)
In a small bowl, stir together the strawberries, sugar, red wine, orange juice and lemon juice. Cover tightly with plastic wrap, and refrigerate overnight to let the strawberries absorb all the flavours.
The next day, transfer the strawberries and their liquid into a food processor and pulse 2-3 times, or until you have a chunky puree.
Scrape the berry puree into a wide, shallow pan set over medium-high heat. Cook, stirring frequently, for about 10 minutes or until the jam starts to thicken. (You can test the set by placing a small saucer in the freezer, and spooning in a small dab of jam – if it wrinkles a bit when you push on it with your finger, your jam is done.) Stir in the orange liqueur, if using.
Spoon the hot jam into a clean half-pint (250ml) jar that's been set on a trivet or other heat-proof surface, and let cool to room temperature before transferring to the fridge. The finished jam will keep in the refrigerator for up to 1 month.
Recipe by
Crumb: A Food Blog
at https://www.crumbblog.com/quick-strawberry-sangria-jam/