Berry Bircher Muesli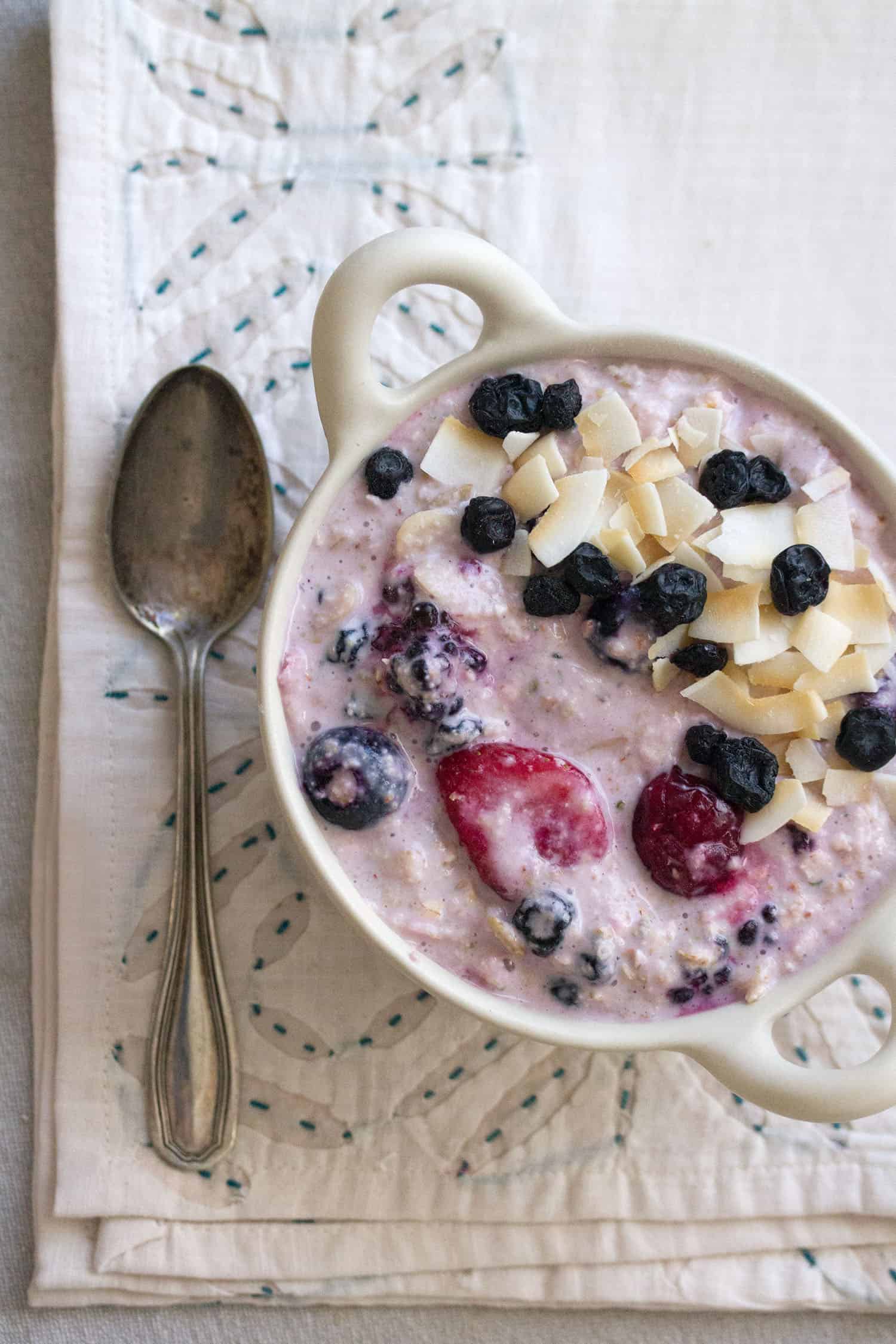 Author:
Isabelle Boucher (Crumb)
2 cups quick rolled oats (not instant)
1 cup Hewitt's 2% milk
1 large apple, peeled and grated (preferably a sweet variety like Gala)
¼ cup dried blueberries
2 tsp maple syrup
1 cup Hewitt's plain yogurt
¼ cup raw sunflower seeds
¼ cup sliced blanched almonds
¼ cup large flake coconut
1 tbsp hemp hearts
1 tbsp lemon juice
1 ½ cups frozen mixed berries, thawed
In a medium-sized mixing bowl, stir together the oats, milk, grated apple, dried blueberries and maple syrup, if using. Cover tightly with plastic wrap, and chill overnight to allow the oats to soften and absorb the milk. (This is also a good time to take the berries out of the freezer and leave them to thaw overnight in the fridge.)
The next morning, add the yogurt, sunflower seeds, almonds, hemp hearts, and lemon juice. Stir until well combined, then fold in the berries and any juice they released while thawing out.
Divide between four bowls and serve immediately, or spoon into mason jars and store in the fridge for breakfast on the go. Top with a little extra coconut and dried berries, if desired.